Always Custom ~ Always Luxury
Welcome to Couture Wedding Dresses – Where Dreams Come True. Discover our exquisite collection of bespoke gowns, handcrafted with love for your special day.
Unveil Elegance – Explore our curated selection of timeless and sophisticated designs, tailored to make you feel like a true queen on your wedding day.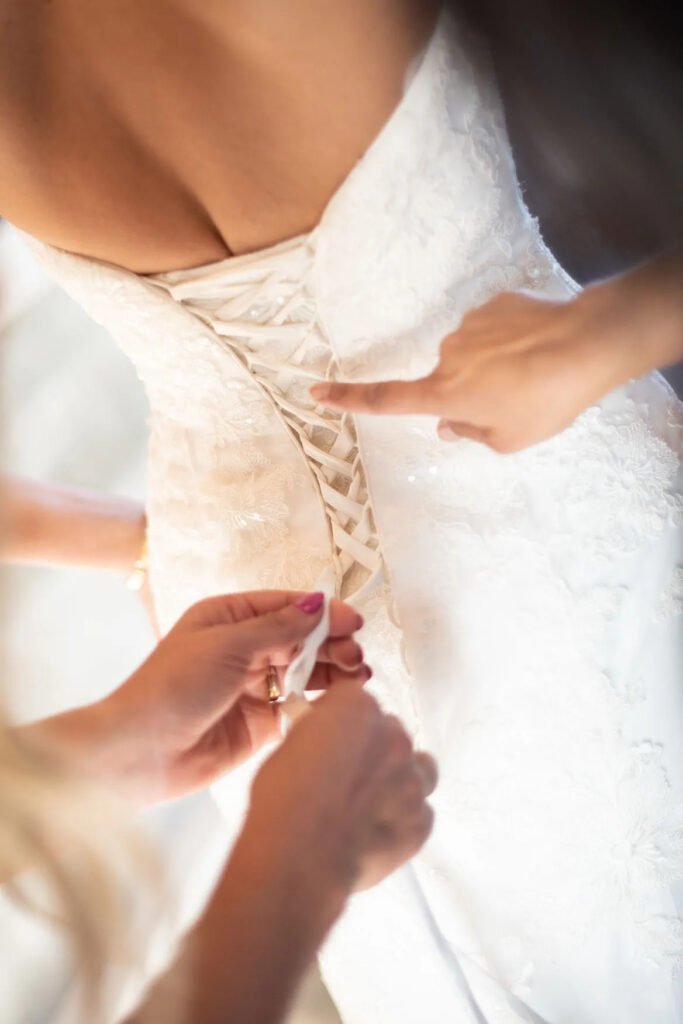 Craftsmanship Redefined – Each couture dress is a masterpiece, created with meticulous attention to detail and the finest materials, ensuring perfection.
Find Your Style – From vintage allure to modern charm, our diverse range of couture dresses caters to every bride's unique vision.
Personalized Perfection – Experience the luxury of customization, where our skilled designers work closely with you to bring your dream dress to life.
Luxurious Fabrics – Feel the soft caress of premium fabrics that drape elegantly, ensuring utmost comfort as you dance the night away.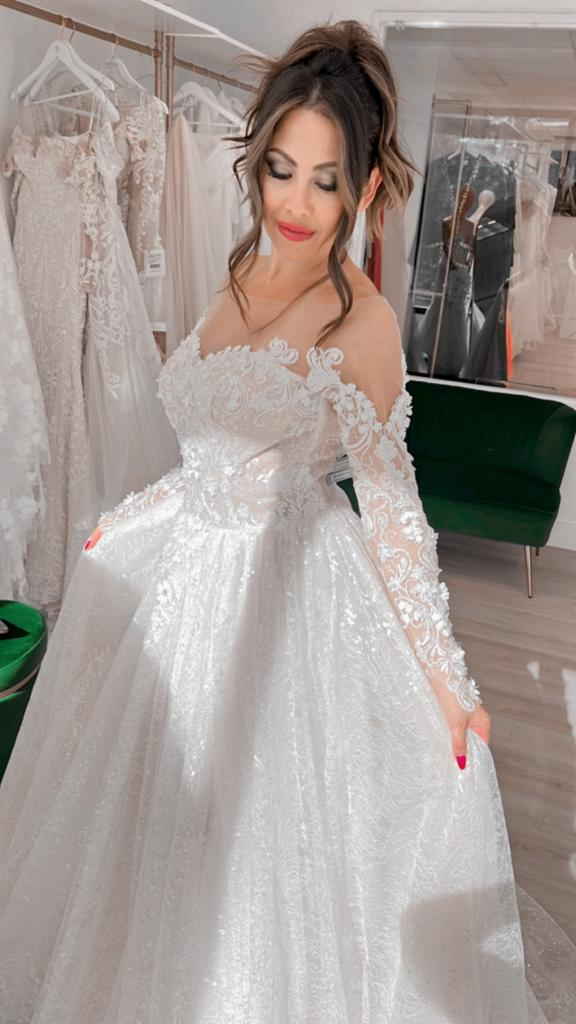 Flawless Fit – Our expert seamstresses ensure a flawless fit, enhancing your natural beauty and making you feel confident in every step.
Timeless & Treasured – A couture wedding dress is more than just a gown; it's an everlasting symbol of love and cherished memories.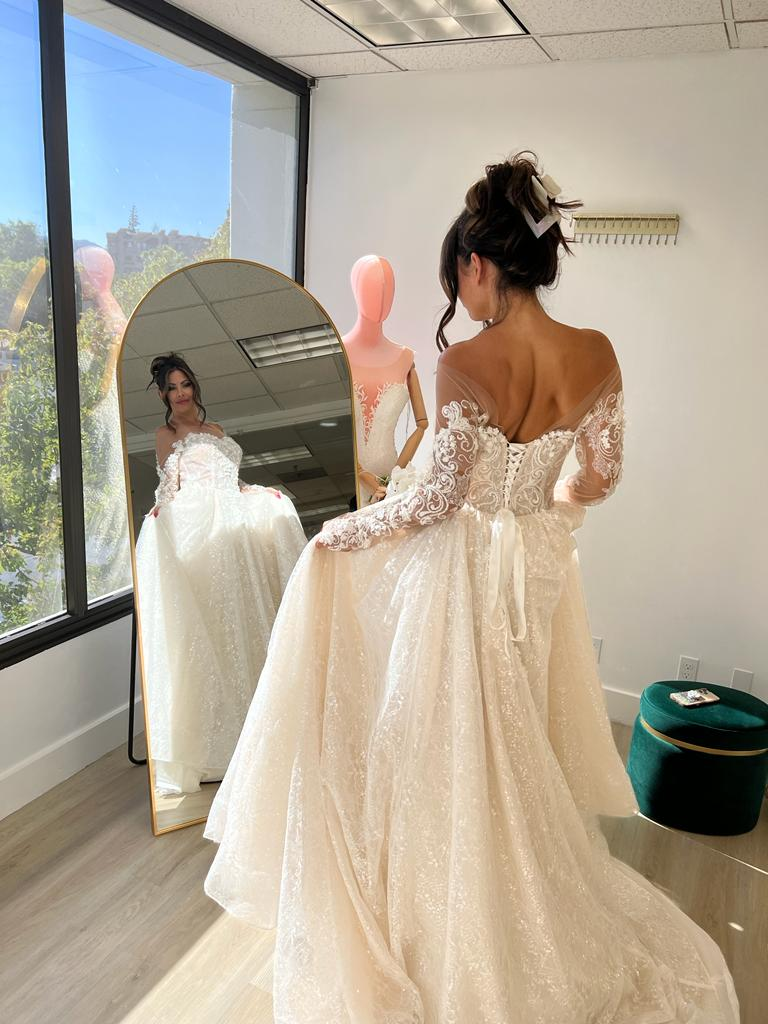 Meet the Designers – Get to know the creative minds behind our breathtaking couture collections, driven by passion and innovation.
Couture Veils & Accessories – Elevate your look with our handcrafted veils and accessories, adding the perfect finishing touch.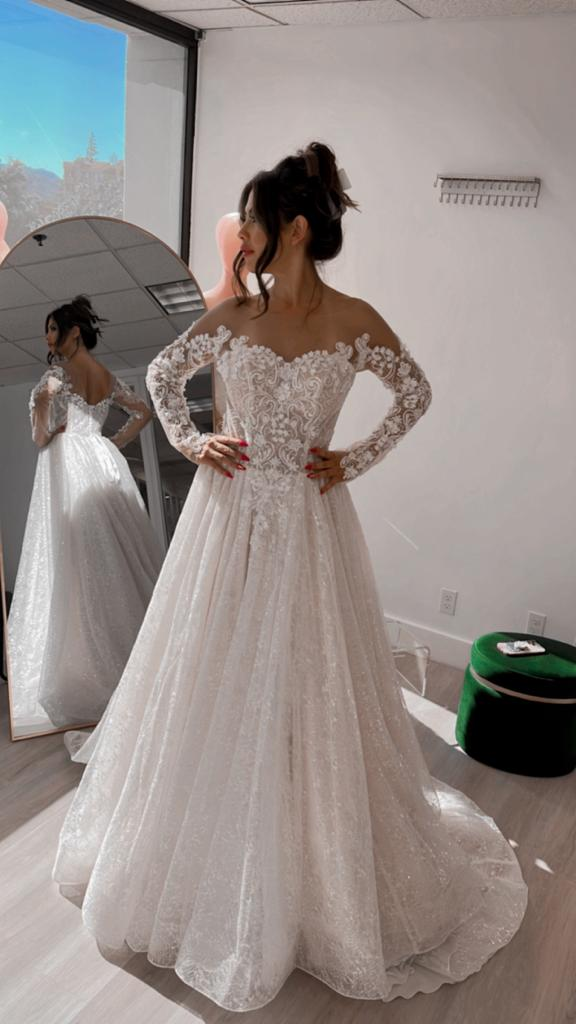 Sustainability Matters – Embrace eco-conscious elegance with our sustainable couture options, celebrating love and the planet.
International Shipping – No matter where you are, we ensure your dream dress reaches you with our reliable global shipping services.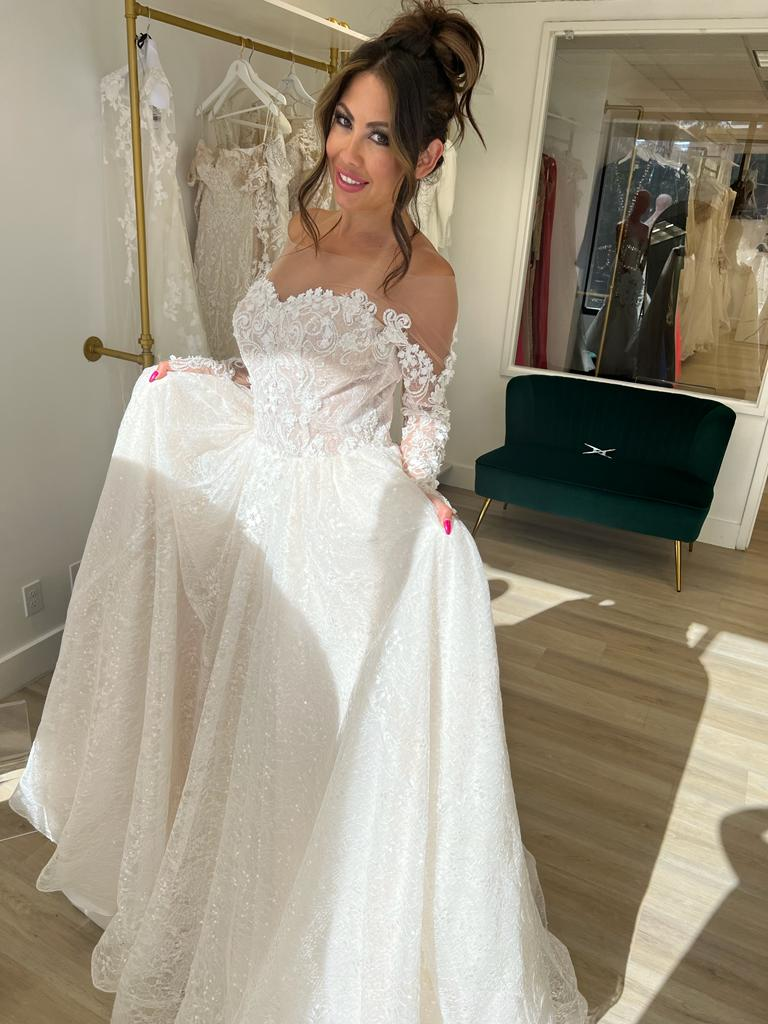 Bridal Consultant Assistance – Our friendly consultants are here to guide you through the process, making your journey joyful and stress-free.
Real Bride Stories – Read heartwarming testimonials from real brides who found their dream dress with us, sharing their magical experiences.
Book Your Appointment – Begin your couture experience today by scheduling an appointment. Let's make your wedding dreams a reality.